Insider Look
Everything your want to know about the Summer Camp
A Typical Week*
*The schedule and timetable may be subject to modification
First Day of the Course – Monday
08h00-09h00: Welcome and English/French tests
09h00-12h10: Language Lessons and Summer Camp Project
12h10-13h00: Lunch
14h00-18h00: Tour of Lausanne
18h00-19h00: Free time at the Boarding School
19h00-19h30: Dinner
19h30-Curfew: Activities
From Tuesday to Friday
09h10-12h10: Language Lessons and Summer Camp Project
12h10-13h00: Lunch (Leaving Ceremony on Fridays)
14h00-18h00: Activities
18h00-19h00: Free time at the Boarding School
19h00-19h30: Dinner
19h30-Curfew: Activities
Weekend Special Events
Friday evening: Outing Authorized (students under 18 are accompanied)
Saturday: Excursion from 10h00 to 19h00 (approximately)
Sunday: Brunch from 10h00 to 12h00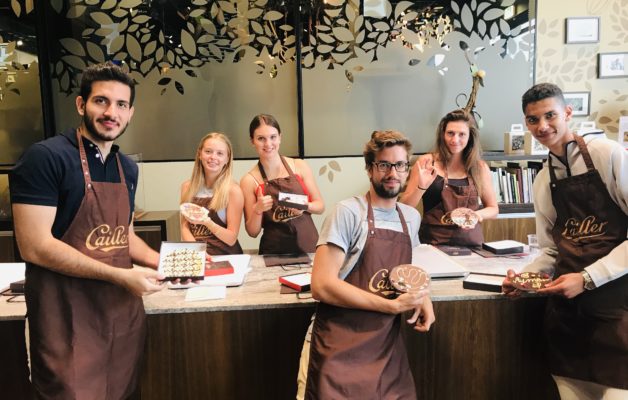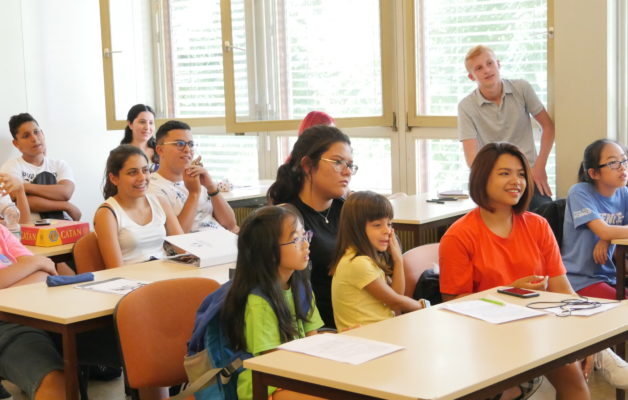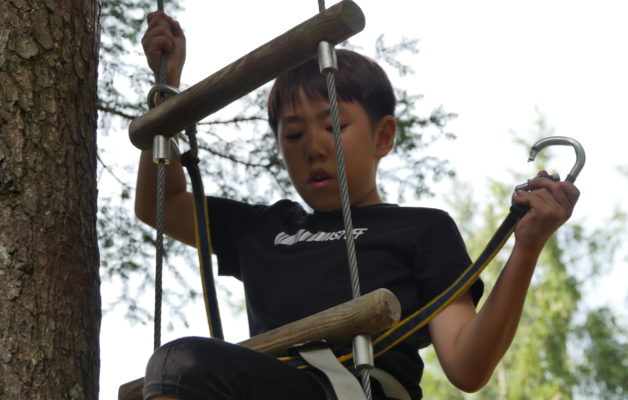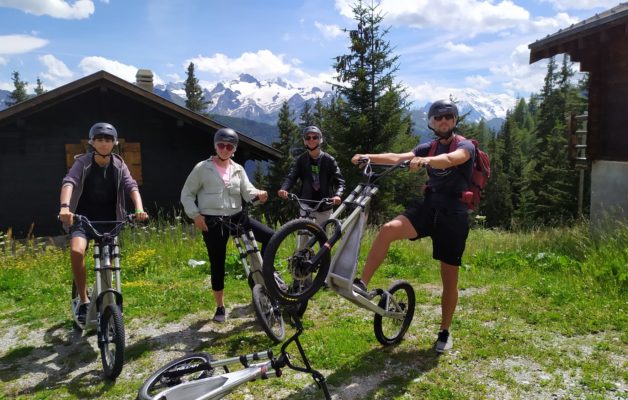 Interview Anh-Than Thai, International Summer Camp Director
Three words to define the Summer Camp.
Happy students: all our students are satisfied and happy. Some are shy at first due to being in an environment and country far from home, but after two weeks or more, they all leave with smiles on their faces. All of them make significant progress in their language skills and make lots of international friends. They have memories in their heads and have had some exciting activities. Our greatest joy is that they come back every year for 2 or 3 more seasons, proof of our guarantee of excellence, quality, and friendliness. Some participants even recommend their siblings in subsequent years!
Switzerland: a small country within Europe, everyone knows Switzerland for its quality of life, very high standard of living, excellent health care system, its lakes and mountains, its delicious chocolates and its pretty towns of human size in an enjoyable, stable and secure environment. The air of the Swiss Alps or Lake Geneva's atmosphere contributes to give our camp a healthy, ideal, international, and safe environment to spend your summer vacations.
International Camp: it is a beautiful experience to be in the heart of Europe, easily accessible by train or plane from Geneva, on the shores of Lake Geneva, in the Olympic city of Lausanne and meet Americans, Swedish, Japanese, Spanish, German, French, Brazilian, Chinese, Vietnamese, Italian, Canadian, Mexican, Russian, Kazakh, Armenian, Dutch, Iranian, Arab, Belgian, Monegasque, Monegasque and Swiss, etc.
What is your project for the Summer Camp in Lemania?
Our project is to guarantee the outcome, happiness, safety, and success of the camp to all our students, parents, and staff. Our project is to make the children happy and allow them to have fun in safety.
What is the added value of the Summer Camp in Lemania?
Lemania distinguishes itself by the variety and number of activities. We offer 14 activities per week to discover Switzerland, its lakes, mountains, and cities.
Moreover, our camp is located in Lausanne's city center, with many assets, shopping, and museums. We are easily accessible from the Swiss mountains 30 minutes and 10 minutes from Lake Geneva for water activities.
Lausanne is easily accessible from Geneva airport, 50 minutes by train or car.
How do you recognize a student made for Summer Camp?
All students are welcome in Lemania. Our students have in common the taste for joviality, open-mindedness, good mood, the desire to progress, and they easily fit into groups or integrate newcomers.